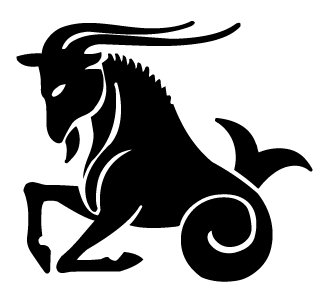 Saturn is the Lord of capricorn zodiac. It's element is earth and moving appearance and Direction is South. Soft and reserved natured. They are effected by Saturn's qualities.

They are either wheatish or black colored. They have Flat , sharp eyes , high eyebrows with the hair , the body is thin and tall. They also seems to be of fiery temperament occasionally , litigious are also accompanied with enthusiasm in Hakswbav. Their anger increases slowly also they do not calm down quickly. Wherever they feel weakness they automatically become weak.


They are out of those people who make their own fate. They are very hardworking people. They thing a lot before deciding anything. They are very tolerant bur are not very hopeful. At times they also become disheartened. They feel same whether in happiness and sorrow.


These people are mostly of religious nature. Their married life is not very good as they have to face tensions in their married life. Husband and wife may live under the same roof but never get a happy married life. Both have different opinions and unhealthy life.


These people don't succeed much in politics. The best for them is proper government job, job at business institutions,quarry and oil refinery suits them best.



These people are very understanding. Emotions and sensitivity have no importance for them. They are immersed in luxury,fame and traveling. They are experts in savings.


Rise in fate : - After the 36th year , 37, 46, 55, 64, 73 and 82 year are good
positive and negative for capricorn

Friends : - Aquarius ,

Enemies : - Leo and Sagittarius ,

Gemstone- Amethyst,

Friendly colors - blue , black and blue

Good day : - Saturday

Friendly god - Shiva , Saturn ,

Favorable number: - 8 ,

Friendly Dates : - 8 , 17 , 26 ,

Personality: - philanthropic incarnation of mercy , Administrator ,

Positives : - on the ground walking, hard -working ,

Negative facts: - suspicious nature , stubborn ,

Name alphabet:- bho,ja,Ji,ju,Jay,Jo,kha,khi,khu,khay,kho ga,gi